Here's some of the mad awesome perks you can get your hands on if you support the making of Flake & Flames.
The DVD packaging and Support sticker has yet to be announced. But take a look at the acknowledgement page where you can have your name and link shown if you choose the 5$ THUMBS UP perk and above. The page is updated frequently as we go along. http://www.flakeandflames.com/acknowledgements/
Also check out the awesome Flake & Flames t-shirt designed by Dirty Donny. That will be yours along with the finished DVD if you claim the 55$ APPRECIATION PACKAGE or above. Check it out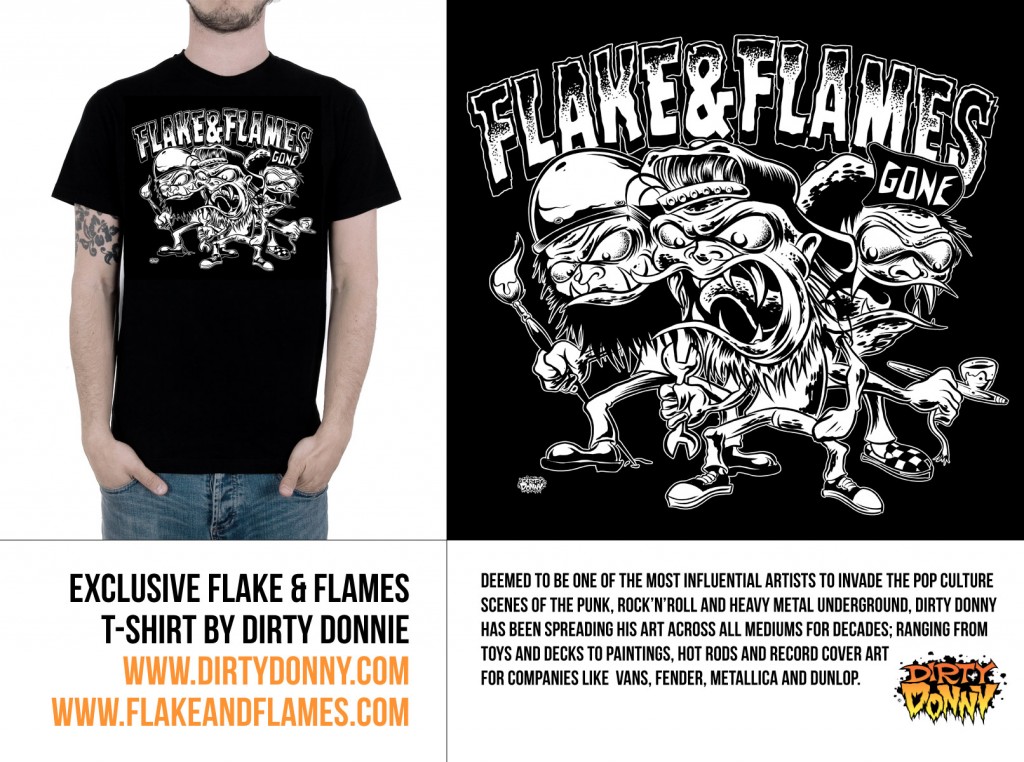 If you are in to collecting limited edition memorabilia (who isn't) then you will like the FAN PACKAGE where you on top of the DVD, Sticker and Dirty Donny tee, get to choose a photo from Flake & Flames that will be printed in the finest quality and signed for you by Dirk and Jesper. The actual photo choices will be published after we finish filming. We will pick the very best and make sure there is plenty of different choices. Claim the perk here.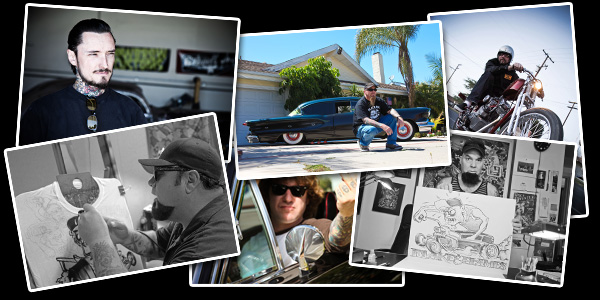 Then of course there is the most incredible perk ever seen on IndieGoGo. THE BIG GAME HUNTER. At the whooping price of 65.000$ you get Jespers 1965 Chevrolet Pickup rebuilt from its current very good condition into a full fledged show winning custom pickup truck. What you get here is a life time adventure for the serious car collector and Kustom Kulture afficionado. We will engage the artists, builders and fabricators featured in Flake & Flames to turn the pickup into a vehicle that will make its mark in Kustom Kulture history. No car on the planet will have such a talented and famous crew working on it.
(We understand that whipping 65.000$ off your credit card might not be something you do every day. You are welcome to contact us with questions. Maybe you have another car in mind that you would like to use. Get in contact and we will be happy to work it out with you)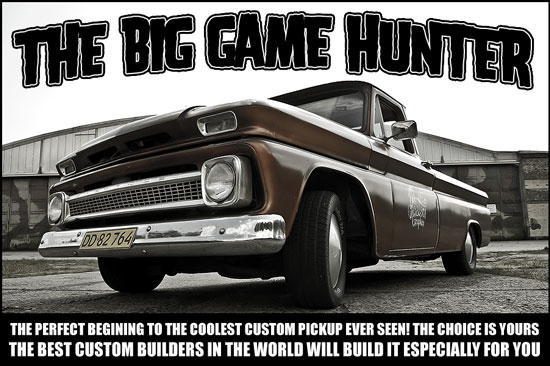 To check out the whole range of perks you can claim with your support please visit our IndieGoGo Campaign there's plenty more than mentioned in this post. Check it out.