Flake & Flames is featured in Raydar Magazine #5!
You can get the magazine at: www.raygun-industries.co.uk/raydar/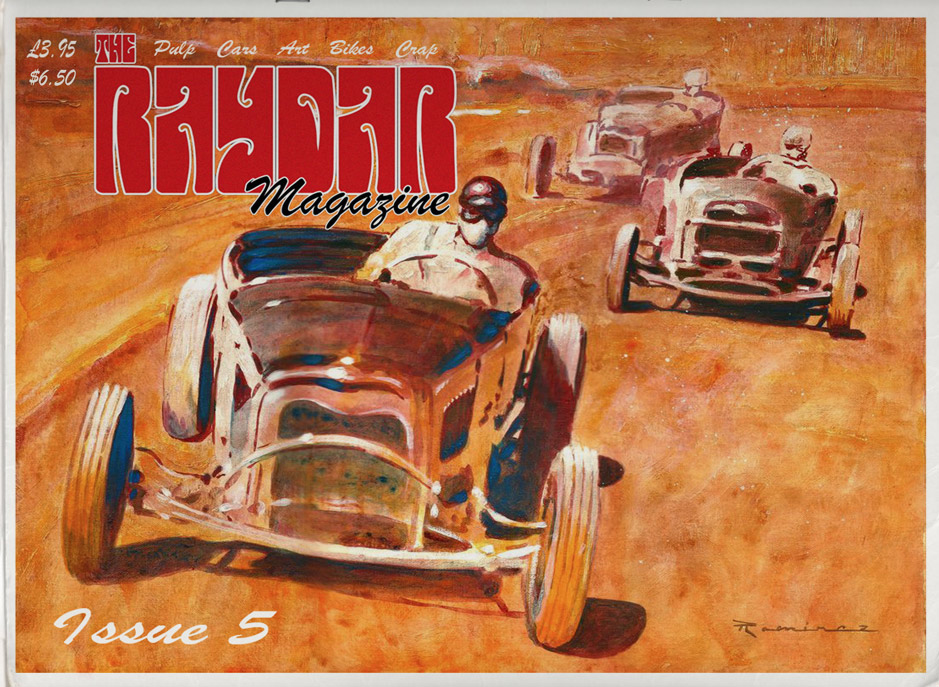 "Flake and Flames is a little bit like being invited round to your idols' houses for a snoop around, and a ride in their awesome car. And their houses are full of some pretty cool crap!
Dirk and Jesper obviously had a lot of fun making this film, travelling all over to meet some very talented artists and fabricators. Watching the film you feel a bit like you are with them on that journey. Ever wanted to spend the day hanging out with Frank Kozik and Dirty Donny in San Francisco? You can by watching this film! Get a sneak peak inside their homes, watch Dirty Donny at work, and thrill as he pisses off his neighbours doing burnouts in the street! […]
After I watched this film I felt really inspired, and a little bit warm and fuzzy. The cinematography is fantastic, the surf and garage soundtrack fits perfectly and the art and cars are a visual (and oral) treat! And if you have even an ounce of creativity in your body I guarantee that after watching this you will want to pick up a paintbrush or bury yourself in the garage! […]
This is a great film for both viewers who are part of this world, and those who are new to the scene!"
Review by Kate Clumsy